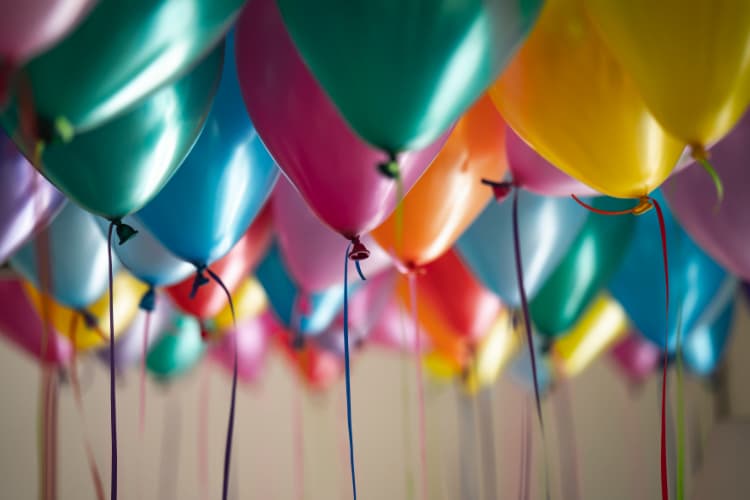 How To Choose The Right Party Suppliers
Hiring a good party supplier can remove much of the stress associated with planning a party. With the right supplier on hand, you can ensure all the essential party supplies are delivered on time and on budget.
Furthermore, these businesses are often the best place to source supplies for niche party themes that are difficult to find elsewhere, so taking the time to source the best supplier is always worthwhile. Start your search for a supplier near you on our party directory.
Choosing the right party supplier can be difficult, especially when doing so for the first time, so check our tips and advice below for some tips on how to source the right supplier for your special occasion.
Personal Recommendations
If you know someone that has organised a party and used a supplier for the event, consider asking them for a personal recommendation. It's an effective way of getting an honest option on the service, allowing you to determine how suitable they may be for your event.
For instance, you can ask about the overall quality, customer service, value for money, and how any issues were resolved. Basically, you can find out everything you need to know to see whether the company is worth your time and money.
Online Reviews
Similar to personal recommendations, getting the opinions of previous customers is a simple but effective way to find out how good a party supplier is. There are countless online resources that will let you check out how well-reviewed a supplier is, so always research any local companies you're thinking of hiring to see what others are saying about their services.
Determine What They Provide
It's important to establish what type of supplies and services are available from the party supplier before you choose anyone. After all, not all suppliers will have the equipment you need, so find out what they offer and what types of prices they charge.
The best suppliers will have the option to contact them before you hire anything, which allows you to determine whether they can provide the appropriate products and services you require for your event.
When you contact a supplier, it's important to clarify the type of event, date of your event, party location and budget to see if they can deliver on your specific requirements.
Portfolios & References
When a party supplier can offer references from satisfied customers it's usually a sign that they are reliable and worth hiring. However, reading the thoughts of a customer will only give you so much – sometimes it's better to see with your own eyes.
Therefore, it is a good idea to check the companies website for a portfolio of their previous work – you can request one if there are no photos available.
This lets you see photos and possibly videos of their work, giving you the clearest indication of how their services look in a real party environment. You can gauge how certain decorations look, how well they are used in a party space, and even get inspiration for your own event.